Cassette Protec for your bike with derailleur.
You will receive the Cassette Protec with the special derailleur bolt with Allen screw m5 for your bicycle with derailleur and hanger.
To be clear, there are three options to choose from.
Which Gearbox Protec fits your bike?
1) The blind thru axle with hanger:
this is the option where the rear wheel is mounted with a "blind" thru axle.
The derailleur is mounted with a bolt on a so-called hanger. You can replace this bolt with the bolt we supply. It is the same bolt from the same manufacturer, only now with an extra Allen screw that secures the CP to your bike.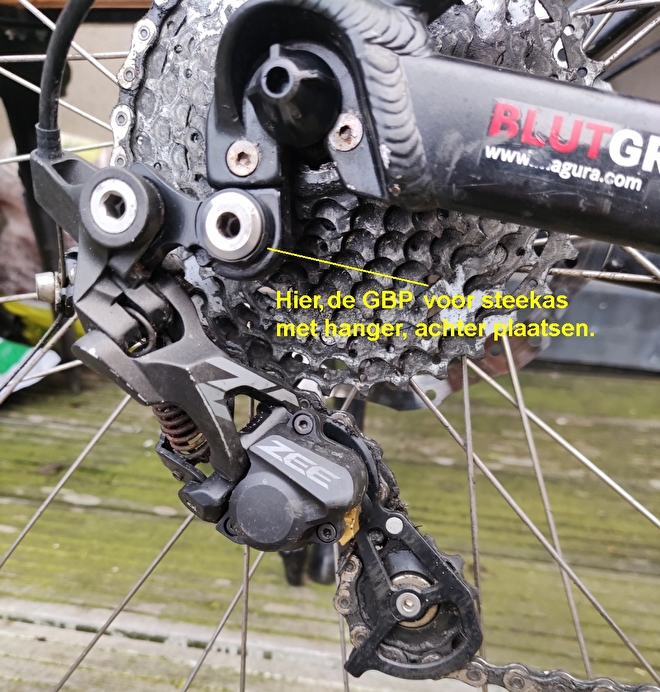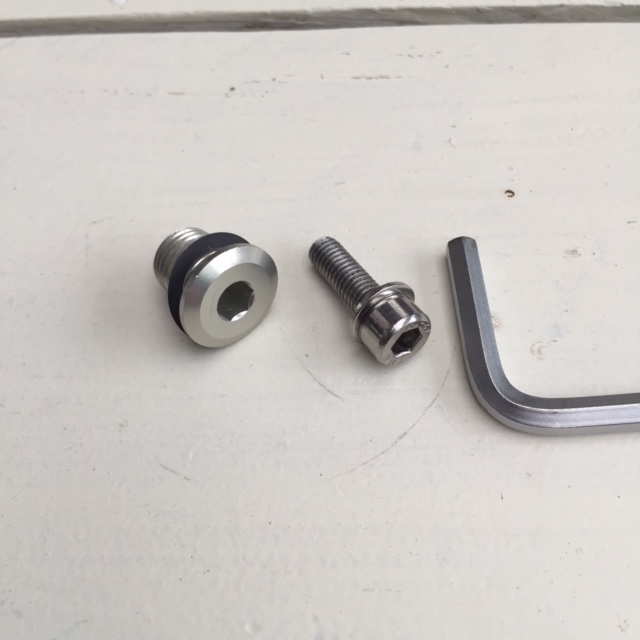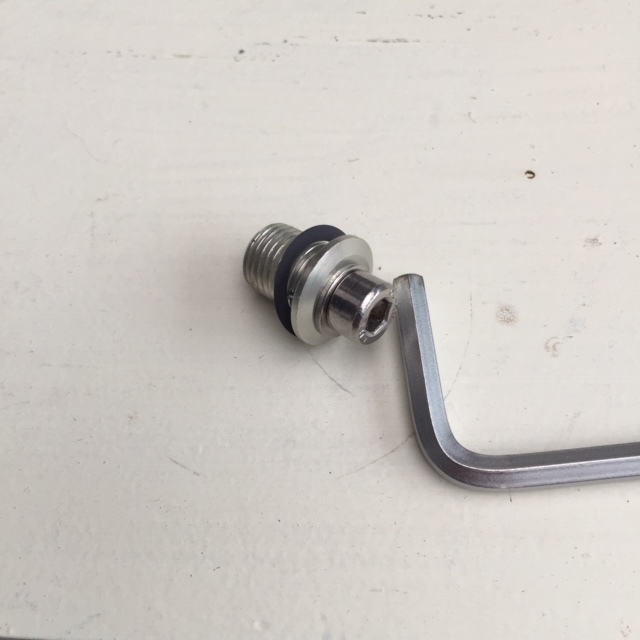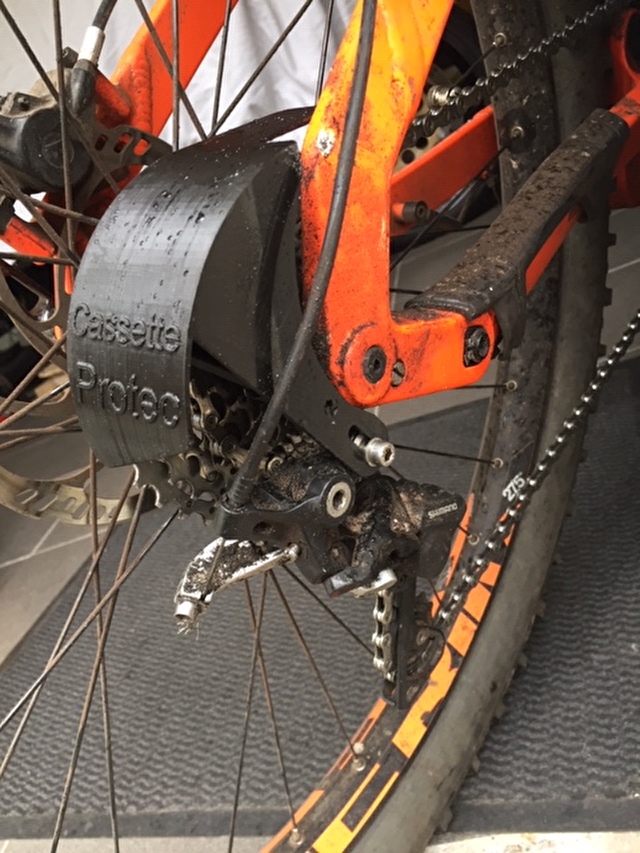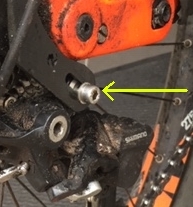 2) The thru axle with clamp nut:
The CP is placed between the clamping nut and the frame when your bike is not using a hanger from which your derailleur hangs.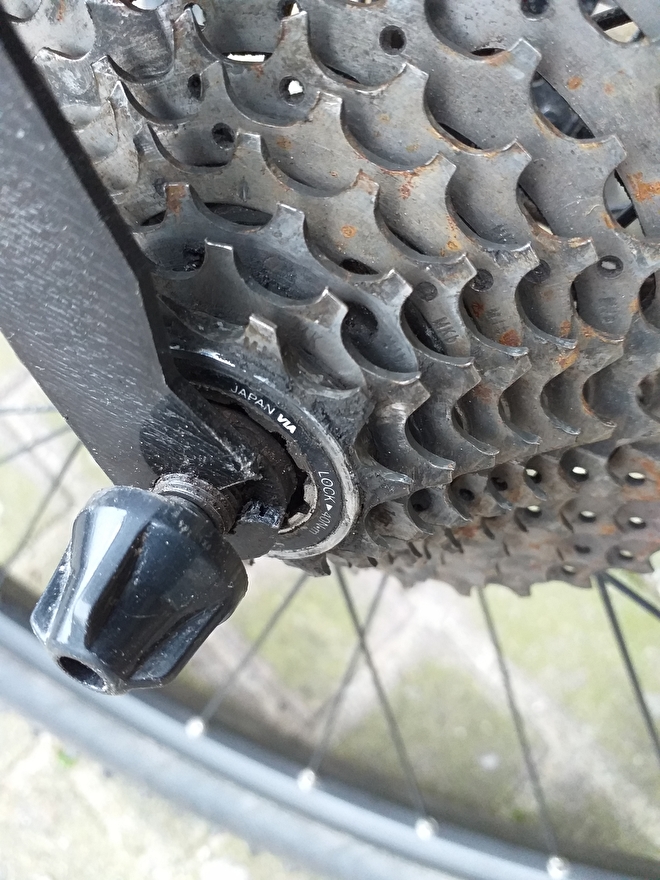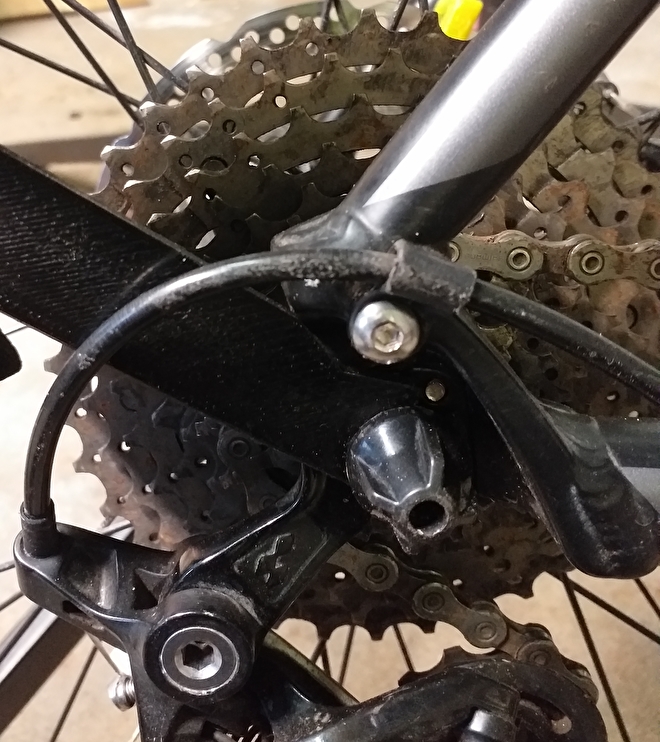 3) The fixed shaft with 2 nuts:
The rear wheel is mounted with a fixed axle and a nut on both sides of the wheel.
Place the CP between the nut (and revet) and the rear fork. This solution is rare, but please report it during the order, and we will provide the right solution.