Now also for the racing bike and cyclecrosser with disc brake, less unnecessary wear on brake pads, less loss, less maintenance, less costs, less annoyance and a higher efficiency due to less resistance.
The specially developed Brake Protec Flatmount System.
The brake caliper is of the "Flatmount" type, mounted directly on the front fork.
What is the difference between the standard caliper suspension (Postmount) and the Flatmount caliper suspension:
This is the standard brake caliper suspension where the standard Brake Protec is mounted on the lower brake caliper bolt.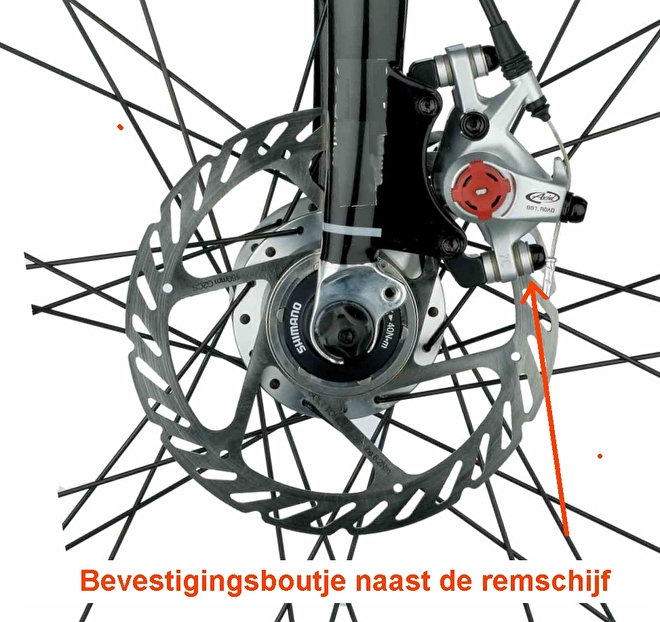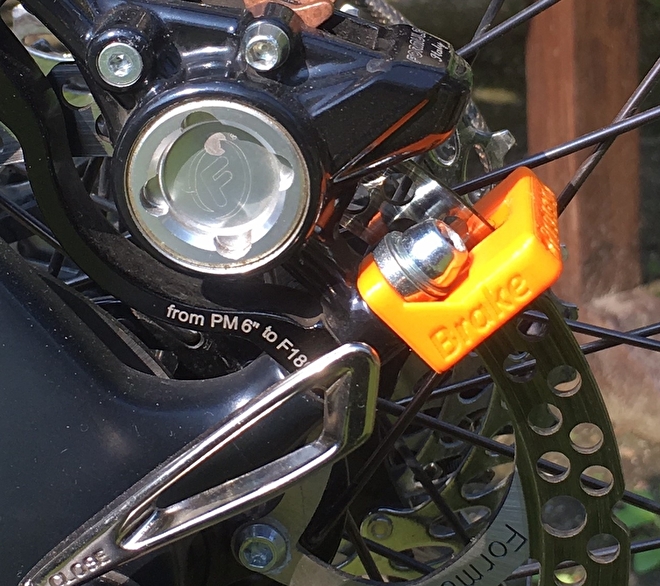 What is a Flatmount?
For example, the special mounting / suspension of the caliper is mentioned which deviates from the system commonly used "the Postmount".
The "Flatmount brake caliper suspension" where the brake caliper mounting bolt is directly on the front fork instead of on an adapter:
Hieronder zie je de zwarte Brake Protec Flatmount gemonteerd op de voorvork van een Cyclecrosser.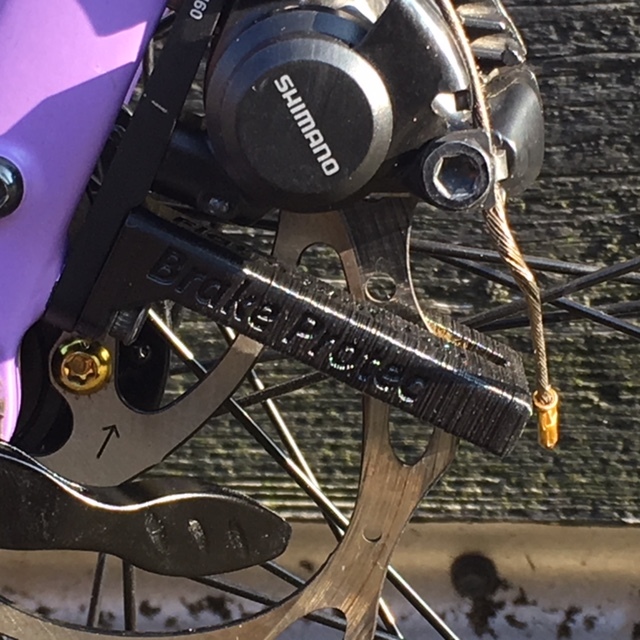 If it is not clear for a moment, just ask us: 0653-178 170
Or send a photo of your caliper: info@brakeprotec.com
In addition, of course, you also have our famous "certainly fits warranty" so that if this Brake Protec does not fit, we reverse the purchase and return the purchase amount.





Brake Protec Flatmount 160 for a Race en Cyclecross.

Especially for the Race and Cyclecrossers equipped with brake discs and calipers of the type "Flatmount" there is now also the Brake Protec Flatmount 160 to protect your brake pads and brake discs (diameter 160 mm) against…

€ 21,95

Brake Protec Flatmount 140 for a Race en Cyclecross.

Especially for the Race and Cyclecrossers equipped with brake disc and caliper of the "Flatmount" type, there is now also the Brake Protec Flatmount 140 to protect your brake pads and brake discs (diameter 140 mm) against…

€ 21,95